---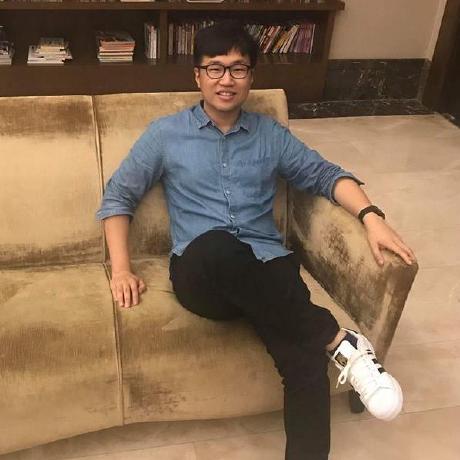 你好,我是袁克倫,你可以叫我 dokelung,我是一名小小軟體工程師,專長是電子設計自動化。 愛學習也愛分享,寫書來推廣熱愛的知識一直是我的夢想。 本應與 C++ 共度一生,卻意外成為 Python 的終極狂熱者,幾乎生活上的大小事都想用 Python 解決(可惜吃飯和上廁所不行),酷愛有關於 Python 的一切。
Experiences
R & D Engineer, Avatar Integrated System, 2017-now.
R & D Engineer, ATopTech, 2015-2017.
Administrator of substitute services draftees, BAPHIQ, 2014.
Biology teacher, New Taipei Municipal Touqian Junior High School, 2013.
Network/system management, EDA union lab of EDA group, NTU, 2012-2013. link
Network management, BOT dorm, NTU, 2011-2013.
Teaching assistant, computer-aided VLSI system design, GIEE NTU, 2012-2013.
Python Tutor, 2012.
Web maintainer, ALCOM lab, 2011-2012.
Research Interesting
Electronics Design Automation
Logic synthesis
Hardware/software formal verification and VLSI testing
Multi-valued encoding
Multiset constraint solving
Timing analysis
Clock tree synthesis
Honors
The 2nd place, CAD Contest at ICCAD, 2014. ( 國際積體電路電腦輔助設計競賽 )
M.S. Best Thesis Award, GIEE, NTU, 2013. ( 台大電子所最佳碩論 )
M.S. Thesis Award, Chuan Yan Technology, Taiwan, 2013. ( 全研科技論文獎 )
Award for Excellent Performance, Trend Micro Programming Contest, 2012.
The Second Award, ICCAD Contest, Ministry of Education, Taiwan, 2011.
Award of outstanding student for academic achievement, Dept. of EE, NCKU, 2007-2008. ( 成大書卷獎 )
Education
M.S., EDA group-ALCom lab, Graduate Institute of Electronics Engineering, National Taiwan University, 2011-2013.
B.S., Electrical Engineering, National Cheng Kung University, 2007-2011.